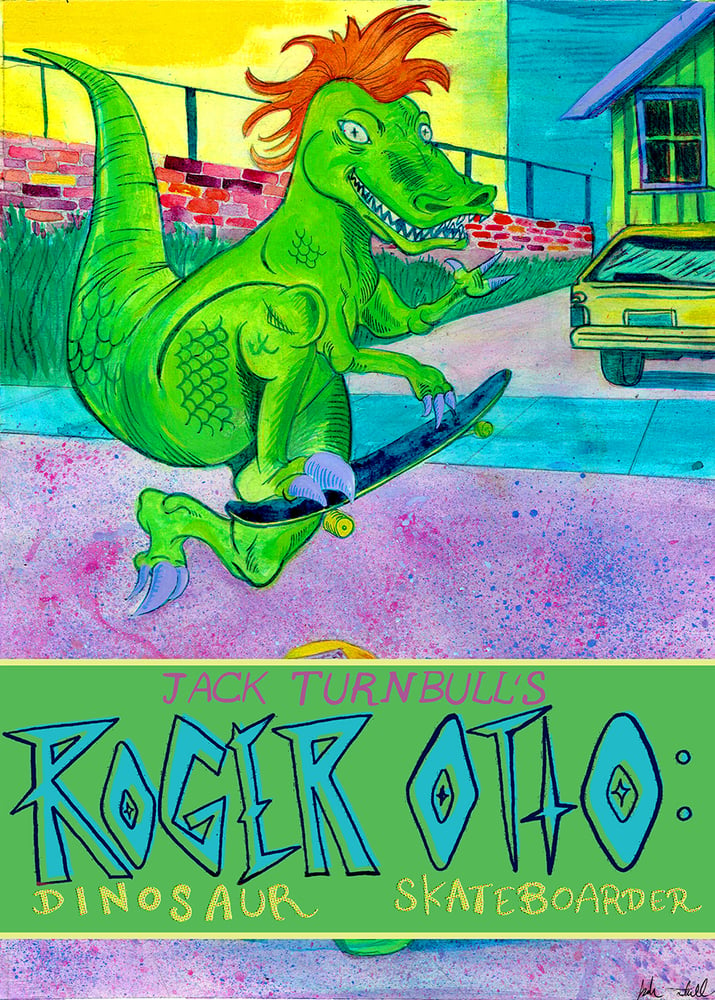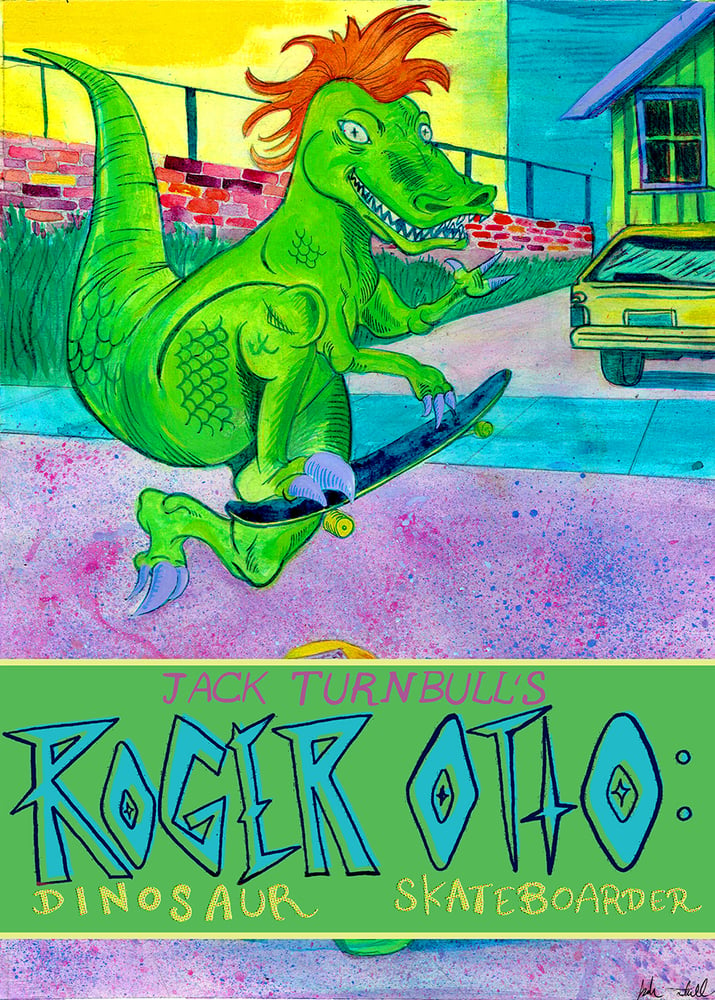 ROGER OTTO: DINOSAUR SKATEBOARDER Volume 1
$16.00 / Sold Out
The definitive Boston Skateboarding graphic novel! Encapsulates the architecture, spirit and philosophy of a truly individual culture ... the culture of Roger Otto, a skateboarding dinosaur.
Contains the original zine color covers plus 75 pages collecting the first three issues.
Buy here from the big cartel and get yours signed while supplies last.